100 Fuck Bush Black Wristband/Bracelet
Own a chunk of history, make some art, or just hand these out to strangers.
Sold in bulk bags of 100 wristbands each. Perfect for groups and special events.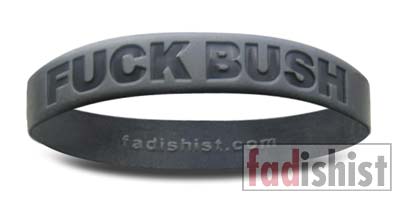 Hey, we've been selling things online for about 16 years, 6 months, and 16 days. Isn't that special?