Walk the Line (WS)
Joaquin Phoenix stars in this drama detailing early years in the life and career of music legend Johnny Cash, whose work transcended musical boundaries to reach out to everyone. A testament to making art and music and being young, the film explores the world he came from and his experiences beginning a career during the birth of rock and roll. It also is a love story detailing Cash's burgeoning relationship with June Carter.
Manufacturer:
Twentieth Century Fox Home Ent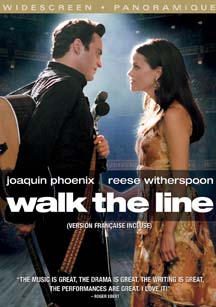 Hey, we've been selling things online for about 18 years, 11 months, and 0 days. Isn't that special?