Buckethead - Secret Recipe
This documentary invites viewers to explore the mystery that is Buckethead, including two complete concerts and on-the-road footage.

Product Details:
Running Time 180 Mins.
Manufacturer:
Media Blasters Inc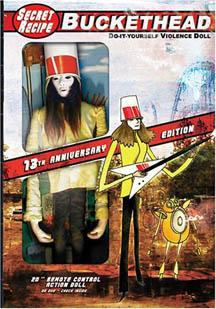 Hey, we've been selling things online for about 18 years, 8 months, and 14 days. Isn't that special?