Pee-Wee's Playhouse Vol. 1
Now you can see Miss Yvonne, Cowboy Curtis, Jambi the Genie, Reba the Mail Lady, Captain Carl, Tito, the King of Cartoons and the rest of the gang for the first time ever on DVD! Join the fun and scream the secret word to every great episode! It's side-splitting hilarity in never-before-seen clarity! Hey, that rhymes! Get 'em while they're hot if you wanna be cool! Winner of an amazing 22 Emmy© Awards! During its six-year run, this show has enchanted millions of children and adults alike! Starring Paul Reubens, Larry Fishburne, S. Epatha Merkerson, Lynne Stewart VOL. 1 EPISODES: Ice Cream Soup, The Gang's All Here, Luau for Two, Party, Rainy Day, Open House, Now You See Me, Now You Don't, Puppy in the Playhouse, Just Another Day, Store, Beauty Makeovers, Pee-wee Catches a Cold, The Restaurant, Why Wasn't I Invited, Ants in Your Pants, Tons of Fun, Monster, School, Cowboy and the Cowntess, Spring, Stolen Apples, Playhouse in Outer Space Includes 2 Never-Before-Seen Lost Episodes!

Product Details:
Seasons 1 & 2 on 5 DVDs Running Time 550 Mins.
Manufacturer:
Image Entertainment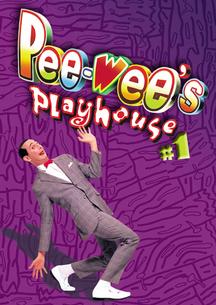 Hey, we've been selling things online for about 18 years, 11 months, and 0 days. Isn't that special?