'All Politicians Lie' Sticker
Model Number:
skun-alpltcn
You know it's true. Doesn't matter what side of the political spectrum, they all spin tales and hornswoggle. They collude and confuse. They are not to be trusted!
This sticker is about 8.5 inches wide and 1 inch high.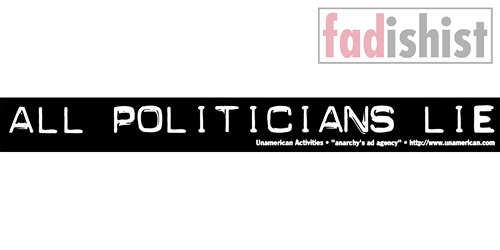 In our many years online, we've had 5,589,317 sets of human and robot eyes examine our website.