'Ask Me About My Pain' Sticker
Model Number:
skun-skmbtmp
Don't assume anything about anyone, you can't see the troubles from the outside. We all have our own horror stories.
This sticker is about 8.5 inches wide and 1 inch high.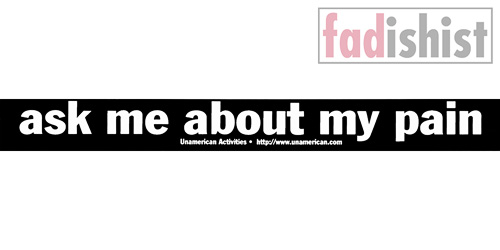 In our many years online, we've had 5,552,792 sets of human and robot eyes examine our website.