'Capitalism Kills Me' Sticker
Model Number:
skun-cptlsmk
Seems ironic to sell a sticker against capitalism, doesn't it? Well, there is a huge difference between huge corporations and Ma & Pa shops. Screw Wal-Mart, support and shop small businesses!
This sticker is about 8.5 inches wide and 1 inch high.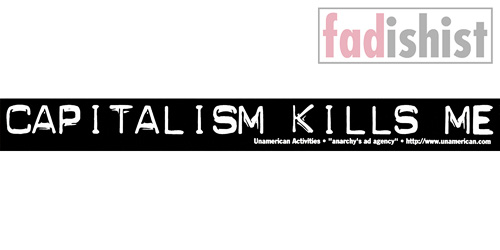 In our many years online, we've had 5,589,336 sets of human and robot eyes examine our website.