'Celebrate Oblivion' Sticker
Model Number:
skun-clbrtob
The end is near! Heading toward the event horizon of the end of everything. Might as well as party on the way.
This sticker is about 8.5 inches wide and 1 inch high.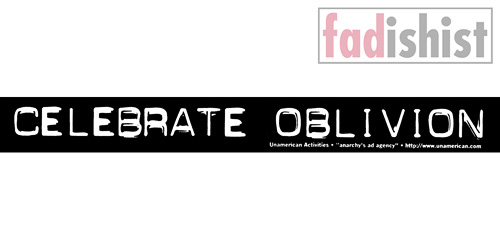 Hey, we've been selling things online for about 17 years, 0 months, and 11 days. Isn't that special?