'Clean Your Bong' Sticker
Model Number:
skun-clnyrbn
Does your roommate leave his stank-ass bong atop the table with fetid water evaporating in to your brain while yo try to eat your cereal? Then this sticker placed creatively could spur positive change and serve as a reminder to always keep your bong clean.
This sticker is about 8.5 inches wide and 1 inch high.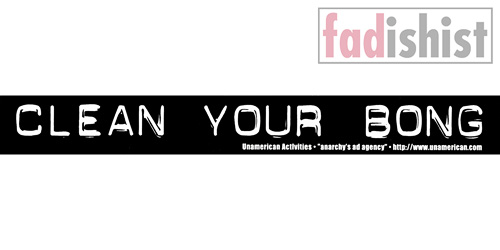 Hey, we've been selling things online for about 17 years, 10 months, and 19 days. Isn't that special?