'Freak Pride' Sticker
Model Number:
skun-fpride
For every look you get, for those who need it spelled out cuz they don't get it, yeah, I'm a freak and I'm proud. Shine on that freak pride.

This sticker is about 8.5 inches wide and 1 inch high.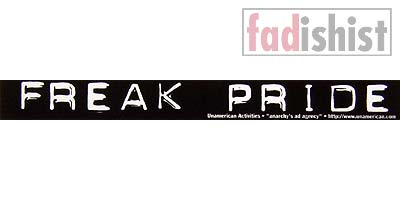 In our many years online, we've had 5,676,504 sets of human and robot eyes examine our website.