'Fuck Censorship' Sticker
Model Number:
skun-fcensor
Doesn't that just say it all? I'd like to stick these on a few specific politicians' asses...

This sticker is about 8.5 inches wide and 3 inches high.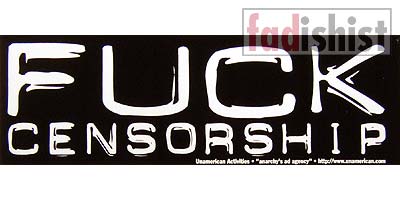 Hey, we've been selling things online for about 16 years, 5 months, and 14 days. Isn't that special?