'Fuck School' Sticker
Model Number:
skun-fschool
Cliques, bullies, asshole teachers, and Klebolds. Who needs all of this frustration? Learning in an environment like this doesn't make the best sense. Home school is the way to go!
This sticker is about 8.5 inches wide and 1 inch high.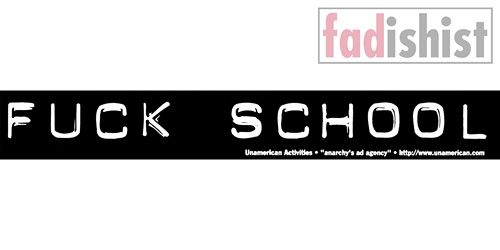 In our many years online, we've had 5,473,251 sets of human and robot eyes examine our website.