'Fuck Shit Up' Sticker
Model Number:
skun-fkshtup
A classic punk motto! Whether in form of the radio-friendly "Smash it Up" in 1979 by The Damned, or a direct callback to the lesser known hardcore punk act Useless Pieces of Shit (aka UPS) and their song "Fuck Shit Up" in 1984.
This sticker is about 8.75 inches wide and 1.25 inches high.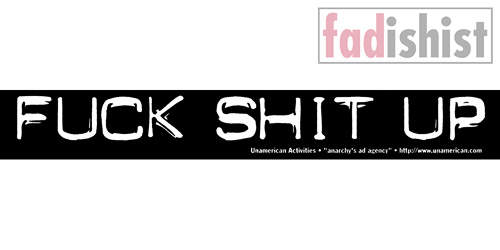 Hey, we've been selling things online for about 17 years, 10 months, and 19 days. Isn't that special?