'Gimme Gimme Food Stamps' Sticker
Model Number:
skun-ggfoods
It is a way of life for many, sucking off the government funds. Show your distaste for food stamps with this sticker. Buy a handful and maybe you can give them a new home at your local Department of Social Services.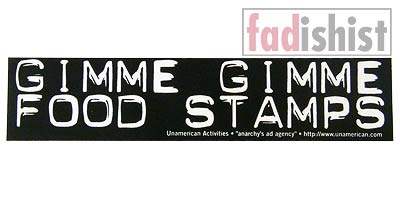 In our many years online, we've had 4,940,051 sets of human and robot eyes examine our website.