'Go Back To Your Suburb' Sticker
Model Number:
skun-gbcktyr
This is the sound of the suburbs! The Members sure make a statement about suburbs back in 1979. Not to mention the real and epic Suburbia movie complete with doing all your shopping in open garages.
This sticker is about 8.5 inches wide and 1 inch high.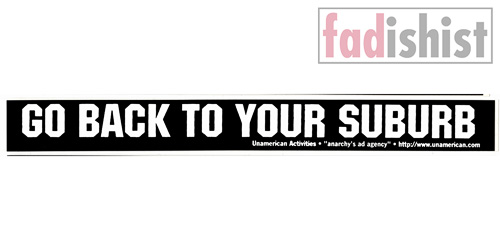 Hey, we've been selling things online for about 17 years, 5 months, and 21 days. Isn't that special?