'Goat Boy' Sticker
Chonga, the goat-boy's in the village again!
Whether Dead Milkmen or just metal head or satanic symbols, you can claim your goat-boy status with this sticker.
I'd help you son, but you smell like a goat.
This sticker is about 7.75 inches wide and 1.5 inches high.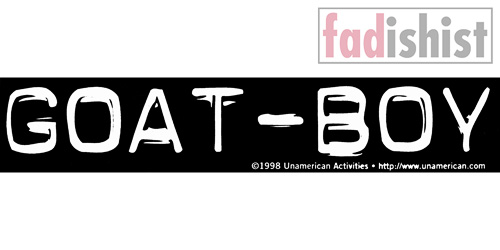 Hey, we've been selling things online for about 16 years, 8 months, and 19 days. Isn't that special?