'Graffiti Makes Sense' Sticker
Model Number:
skun-grftmks
Imagine a world without Banksy, no splashes of colorful art decorating otherwise boring overpasses and abandoned buildings.
This sticker is about 8.5 inches wide and 1 inch high.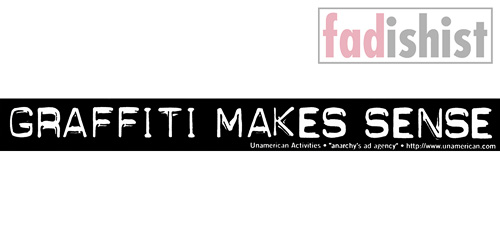 Hey, we've been selling things online for about 17 years, 7 months, and 8 days. Isn't that special?