'Groove Matters' Sticker
Model Number:
skun-grvmts
Groove matters, man! Whether it be the swing of Benny Goodman, the jams of funkmaster Bootsy Collins, or even Pantera's self described "power groove", it's clear a record would not have any sound without digging in some groove.
This sticker is about 8.5 inches wide and 1 inch high.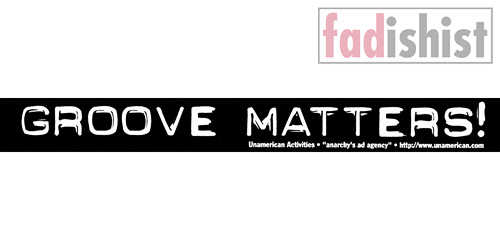 Hey, we've been selling things online for about 17 years, 10 months, and 19 days. Isn't that special?