'I'm Fucking Metal' Sticker
Model Number:
skun-imfkmtl
Whether headbanging to the traditional sounds of Judas Priest or folk metal stylings of Korpiklaani, it is suggested to proclaim your musical tastes in a dignified way, say by displaying this sticker in a prominent location. Like your ass.
EXTREMELY LIMITED QUANTITIES - Once gone, they are gone
This sticker is about 8.5 inches wide and 1 inch high.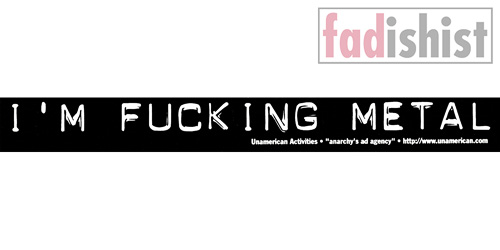 $0.99
Hurry! Only 4 remaining!
In our many years online, we've had 5,464,634 sets of human and robot eyes examine our website.