'I Hate Computers' Sticker
Model Number:
skun-ihcomp
ARRGHHHH! Need I say more? Whether it be Windows getting viruses and spyware, Macs suddenly freezing in the middle of work work, or just hardware angst, this sticker screams what I scream at my hottest moments.

This sticker is about 8.5 inches wide and 1 inch high.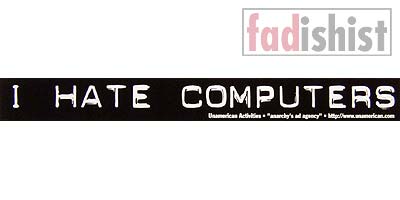 In our many years online, we've had 5,504,976 sets of human and robot eyes examine our website.