'Laugh At Assholes' Sticker
Model Number:
skun-lghashl
Don't let assholes get under your skin. It's amazing how giving them a big ol' grin gets them to go crazier and crazier.
This sticker is about 8.5 inches wide and 1 inch high.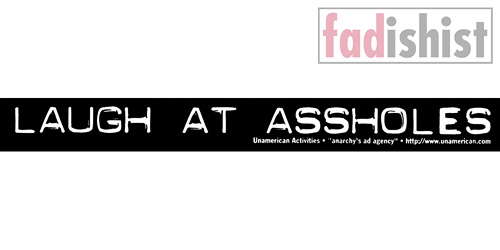 In our many years online, we've had 5,630,317 sets of human and robot eyes examine our website.