'Linux is the Shit' Sticker
Model Number:
skun-lnxsht
To Linux Lovers: Perhaps you could place this sticker on a friends car or computer that really really 'likes' Linux ; )

To Linux Haters: Don't blame us.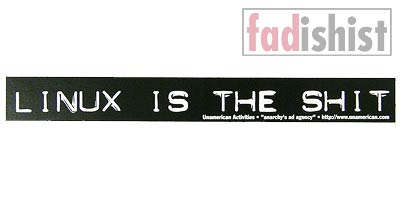 Hey, we've been selling things online for about 14 years, 9 months, and 6 days. Isn't that special?