'Marijuana Heals' Sticker
Model Number:
skun-mrjnhls
Science has already shown the evidence, lawmakers are passing laws in favor of medical use, and people that have suffered a variety of ailments have experienced recoveries without the side-effects that radiation therapy and other procedures have had.
It's a no-brainer, pot should be legalized!
This sticker is about 8.5 inches wide and 1 inch high.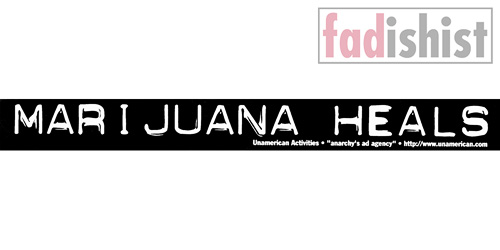 Hey, we've been selling things online for about 18 years, 0 months, and 18 days. Isn't that special?