'Maybe Partying Will Help' Sticker
Model Number:
skun-mpwhelp
Work, school, bills. What do they have in common? A cure! Yes, start partying today and eliminate all your problems!

This sticker is about 8.5 inches wide and 1 inch high.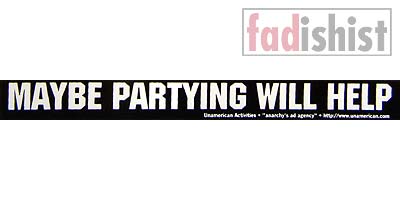 Hey, we've been selling things online for about 18 years, 2 months, and 22 days. Isn't that special?