'Minimize Bad Things' Sticker
Model Number:
skun-mnmzbdt
Why live in a miserable world? Find what makes you happy and keep it close.
This sticker is about 8.5 inches wide and 1 inch high.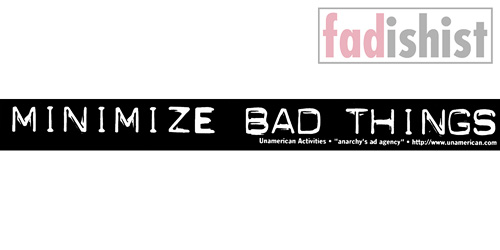 In our many years online, we've had 5,218,085 sets of human and robot eyes examine our website.