'More Vacation Time' Sticker
Model Number:
skun-mvtime
Work work work work work, oh, almost forgot to live my life. We need it, more vacation, otherwise you spend the best years of your life making someone else rich at the cost of your own life.

This sticker is about 8.5 inches wide and 1 inch high.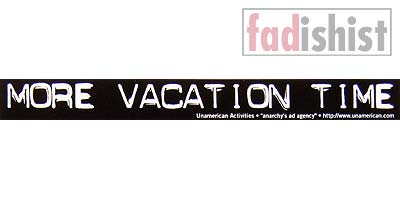 Hey, we've been selling things online for about 17 years, 8 months, and 19 days. Isn't that special?