'My Boss Is A Jerk' Sticker
Model Number:
skun-mbsjrk
Work, work, work, and don't expect a raise. And, yeah, I'm going to need you to come in on Sunday too, kay?
This sticker is about 8.5 inches wide and 1 inch high.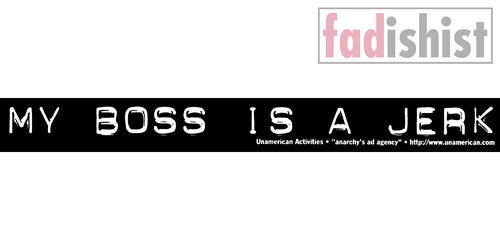 Hey, we've been selling things online for about 16 years, 8 months, and 19 days. Isn't that special?