'My dad's a cop too, couldja let me go now?' Sticker
Model Number:
skun-mdacop
Come on officer, you don't really need to give me that ticket, do you?

This sticker is about 8.5 inches wide and 1 inch high.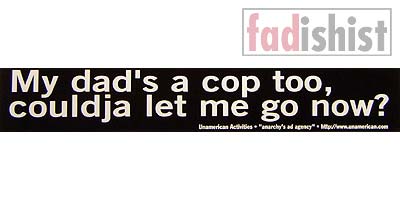 In our many years online, we've had 5,570,114 sets of human and robot eyes examine our website.