'No More Bullshit' Sticker
Model Number:
skun-nmrblsh
We're not going to take it anymore, right? Politicians lying, lobbyists pushing agendas, and cancelling Firefly way too soon. No more bullshit indeed.
This sticker is about 9.5 inches wide and 1 inch high.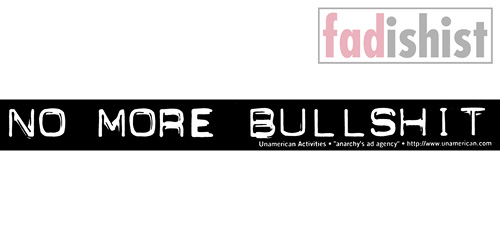 Hey, we've been selling things online for about 16 years, 5 months, and 14 days. Isn't that special?