'Stamp Out Reality' Sticker
Model Number:
skun-soreal
AGGGHHHHHHH!!! When does it stop being so normal and everyday? Give me something other than this thing called reality.

This sticker is about 8.5 inches wide and 1 inch high.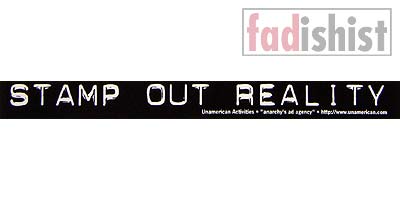 In our many years online, we've had 5,607,599 sets of human and robot eyes examine our website.