'Stamp Out Reality' Sticker
Model Number:
skun-soreal
AGGGHHHHHHH!!! When does it stop being so normal and everyday? Give me something other than this thing called reality.

This sticker is about 8.5 inches wide and 1 inch high.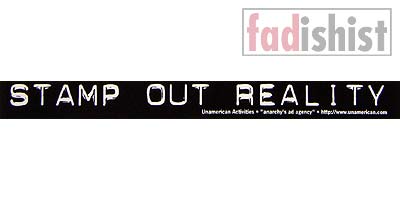 Hey, we've been selling things online for about 18 years, 0 months, and 18 days. Isn't that special?