'We're Not Dumb' Sticker
Model Number:
skun-wrntdmb
We know what is going on. The government. Civilian surveillance. The Russian Twitter trolls. THE ILLUMINATI!
Can't fool us.
This sticker is about 8.5 inches wide and 1 inch high.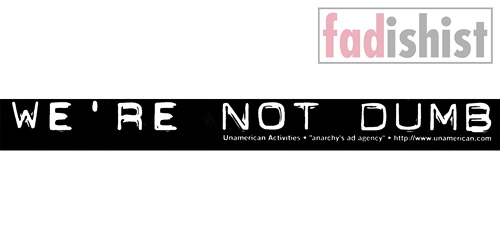 Hey, we've been selling things online for about 17 years, 0 months, and 11 days. Isn't that special?