'Why Does School Suck?' Sticker
Never mind the bad teachers, the bullies, and the cliques - there's also fights and shootings to working about. Yeah, school sucks, for so many reasons.
This sticker is about 8.5 inches wide and 1 inch high.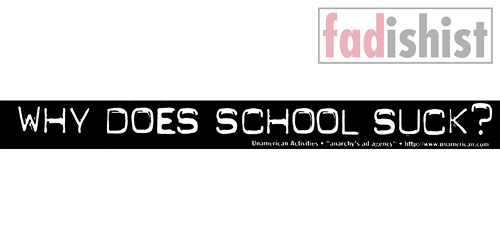 In our many years online, we've had 5,676,511 sets of human and robot eyes examine our website.