'Women Will Rise' Sticker
Model Number:
skun-wwrise
Germany now has a woman leading their country, and the UK had Margaret Thatcher. Time for the rest of the world to catch up!

This sticker is about 8.5 inches wide and 1 inch high.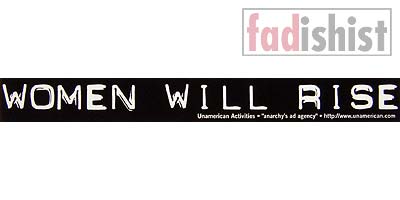 Hey, we've been selling things online for about 14 years, 8 months, and 6 days. Isn't that special?