Final Fantasy XI (XB360)
As the first MMO for the Xbox 360™, FINAL FANTASY XI is the only title capable of triple-platform simultaneous multiplayer, allowing players to take up arms together on a PlayStation®2 computer entertainment system, personal computer (PC) and Xbox 360™.
Manufacturer:
Square Enix USA, Inc.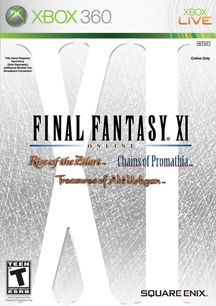 Hey, we've been selling things online for about 18 years, 8 months, and 14 days. Isn't that special?