'Fuck You, God' Sticker
Enough said! Monkey in the sky sitting on its would-be ass letting the world crumble around us. If you wanted to tell God off, maybe this will do the trick!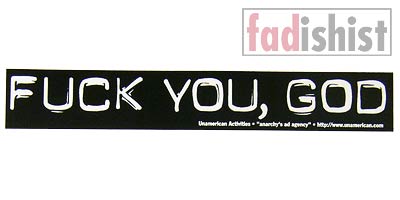 Hey, we've been selling things online for about 13 years, 6 months, and 7 days. Isn't that special?