'Fuck You, God' Sticker
Enough said! Monkey in the sky sitting on its would-be ass letting the world crumble around us. If you wanted to tell God off, maybe this will do the trick!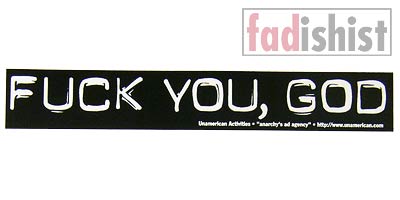 Hey, we've been selling things online for about 17 years, 10 months, and 19 days. Isn't that special?