'Take Things From Work' Sticker
Model Number:
skun-tkthsfr
It's not like you are getting paid enough. Take some damn paper clips!
This sticker is about 8.5 inches wide and 1 inch high.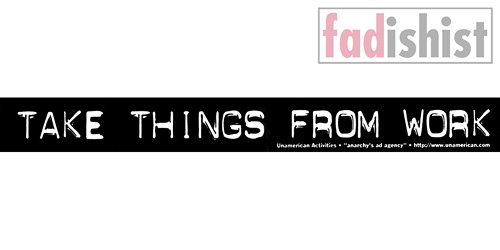 Hey, we've been selling things online for about 18 years, 2 months, and 22 days. Isn't that special?