'Fucking Hostile' Sticker
Model Number:
skun-fknghst
Arrghhh! It's all bullshit and driving me nuts! If someone rolls through another stop sign, or fails to use their blinker, I'll go ballistic.
This sticker is about 8.5 inches wide and 1 inch high.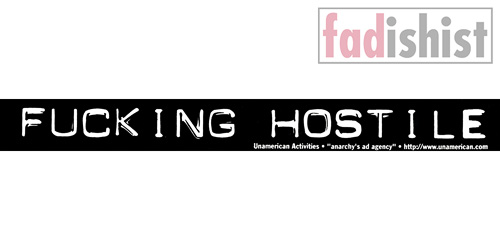 Hey, we've been selling things online for about 15 years, 10 months, and 26 days. Isn't that special?