'Get Off Your Ass' Sticker
Model Number:
skun-gtfyras
It's up to you, you've things to do, so do them! Tomorrow is always a day awaym so get off your ass and do it today.
This sticker is about 8.5 inches wide and 1 inch high.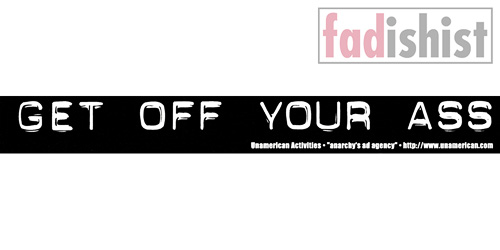 Hey, we've been selling things online for about 17 years, 0 months, and 11 days. Isn't that special?