'God Masturbates' Sticker
Model Number:
skun-gdmstrb
We keep hearing that God is a "man", the chosen pronouns always being "he" and "him", so apparently God is a man, right? Well, the he has a penis.
So what does he do with that penis? Well, when not getting some heavenly action, he must be spanking out some celestial spunk!
This sticker is about 8.5 inches wide and 1 inch high.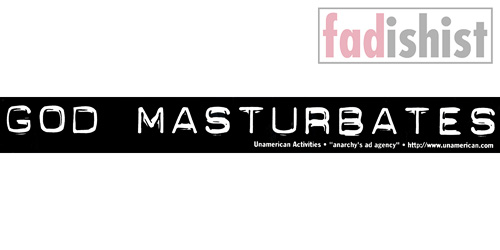 In our many years online, we've had 5,676,532 sets of human and robot eyes examine our website.