'I Want You To Want Me' Sticker
Model Number:
skun-iwntytw
I need you to need me, right? Maybe you can shine up your old brown shoes and put on a brand-new shirt too. It may be a cheap trick to use these words in this way, but you know.
This sticker is about 8.5 inches wide and 1 inch high.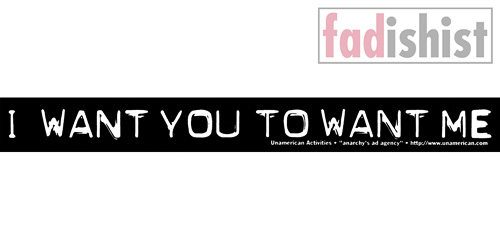 Hey, we've been selling things online for about 17 years, 0 months, and 11 days. Isn't that special?