'Impeach 'Em All' Sticker
An honest politician? Never heard of one. A president who really cares about the people? I'll believe it when I see it! Impeach them all!

This sticker is about 8.5 inches wide and 1 inch high.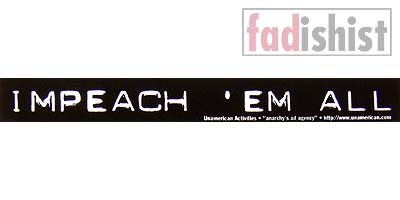 Hey, we've been selling things online for about 16 years, 3 months, and 2 days. Isn't that special?