'Jesus Was Way Cool' Sticker
What could be cooler than being born by immaculate conception, to have risen from the grave, or giving your life for the rest that follow?

This sticker is about 8.5 inches wide and 1 inch high.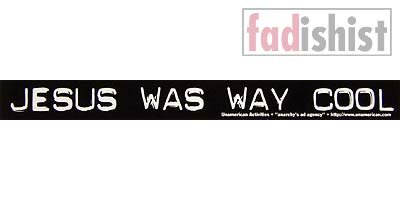 In our many years online, we've had 5,607,628 sets of human and robot eyes examine our website.