'Kids Love Satan' Sticker
Model Number:
skun-klsatan
What child would not love Satan? Satan promises all the ice cream and cookies you can eat! You don't need to kill anything to reap the awards of living in sin. Just do as you please!

This sticker is about 8.5 inches wide and 1 inch high.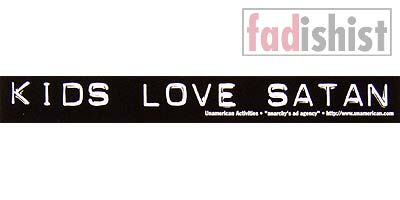 Hey, we've been selling things online for about 17 years, 0 months, and 11 days. Isn't that special?