'Microsoft-Free' Sticker
Model Number:
skun-msfree
Bill Gates has enough of the worlds money. This is for all you Mac, Linux, UNIX, Amiga, and FreeBSD users out there!

This sticker is about 8.5 inches wide and 1 inch high.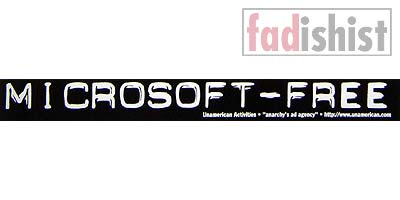 Hey, we've been selling things online for about 18 years, 0 months, and 18 days. Isn't that special?