'Microsoft Must Die' Sticker
Model Number:
skun-msmstdi
Linux and Apple addicts! Playstation fan boys! Casual Windows users angry about the build in spyware type listening that Windows 10 does on a default install. There are plenty of people out that that can stand by this message.
This sticker is about 8.5 inches wide and 1 inch high.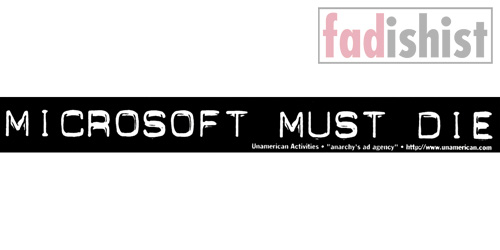 In our many years online, we've had 5,485,936 sets of human and robot eyes examine our website.