'My Job Sucks Ass' Sticker
Model Number:
skun-mjsass
Another day with idiot customers and unappreciative bosses can drive any person to shout out 'My Job Sucks Ass'. I would too, except I want to keep my job.

This sticker is about 8.5 inches wide and 1 inch high.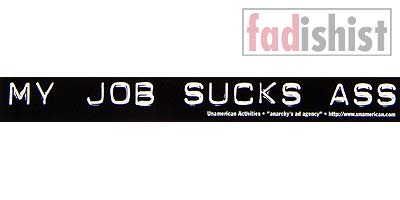 Hey, we've been selling things online for about 17 years, 4 months, and 13 days. Isn't that special?