'Never Trust Wealth' Sticker
Model Number:
skun-nvrtrst
How many of the 1% are actually doing anything for anyone but themselves? There are a few, like Bill Gates, but for the most part, the wealthy are wealthy for a reason. They take advantage of their positions to create a slave workforce that will always make a unfair fraction of the profits.
This sticker is about 8.5 inches wide and 1 inch high.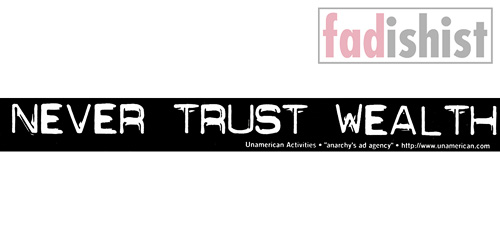 Hey, we've been selling things online for about 15 years, 10 months, and 26 days. Isn't that special?