'No Racial Hatred' Sticker
What does a racist call an black and a white couple?

Nothing, thanks to my baseball bat.

This sticker is about 8.5 inches wide and 1 inch high.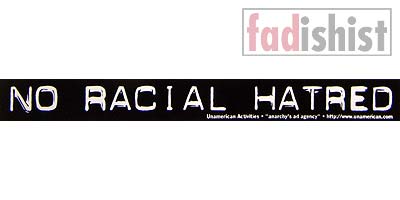 Hey, we've been selling things online for about 17 years, 5 months, and 21 days. Isn't that special?