'Television Is Torture' Sticker
You can keep your reality shows, I've got better things to do with my life than sit in front of a box all day.

This sticker is about 8.5 inches wide and 1 inch high.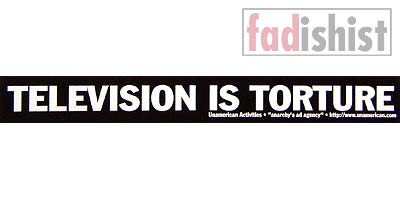 In our many years online, we've had 5,676,518 sets of human and robot eyes examine our website.