'Television Is Torture' Sticker
You can keep your reality shows, I've got better things to do with my life than sit in front of a box all day.

This sticker is about 8.5 inches wide and 1 inch high.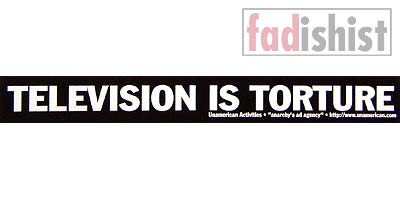 Hey, we've been selling things online for about 14 years, 10 months, and 11 days. Isn't that special?