'We're Doomed' Sticker
Model Number:
skun-wdoomed
Earthquakes? Hurricanes? Wars? The apocolypse? Yeah, whether it be today or another in the future, we are most certainly doomed.

This sticker is about 8.5 inches wide and 1 inch high.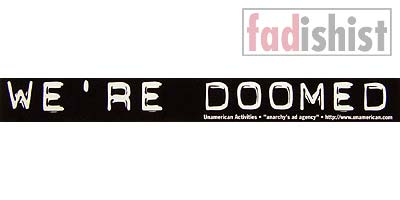 In our many years online, we've had 5,653,890 sets of human and robot eyes examine our website.